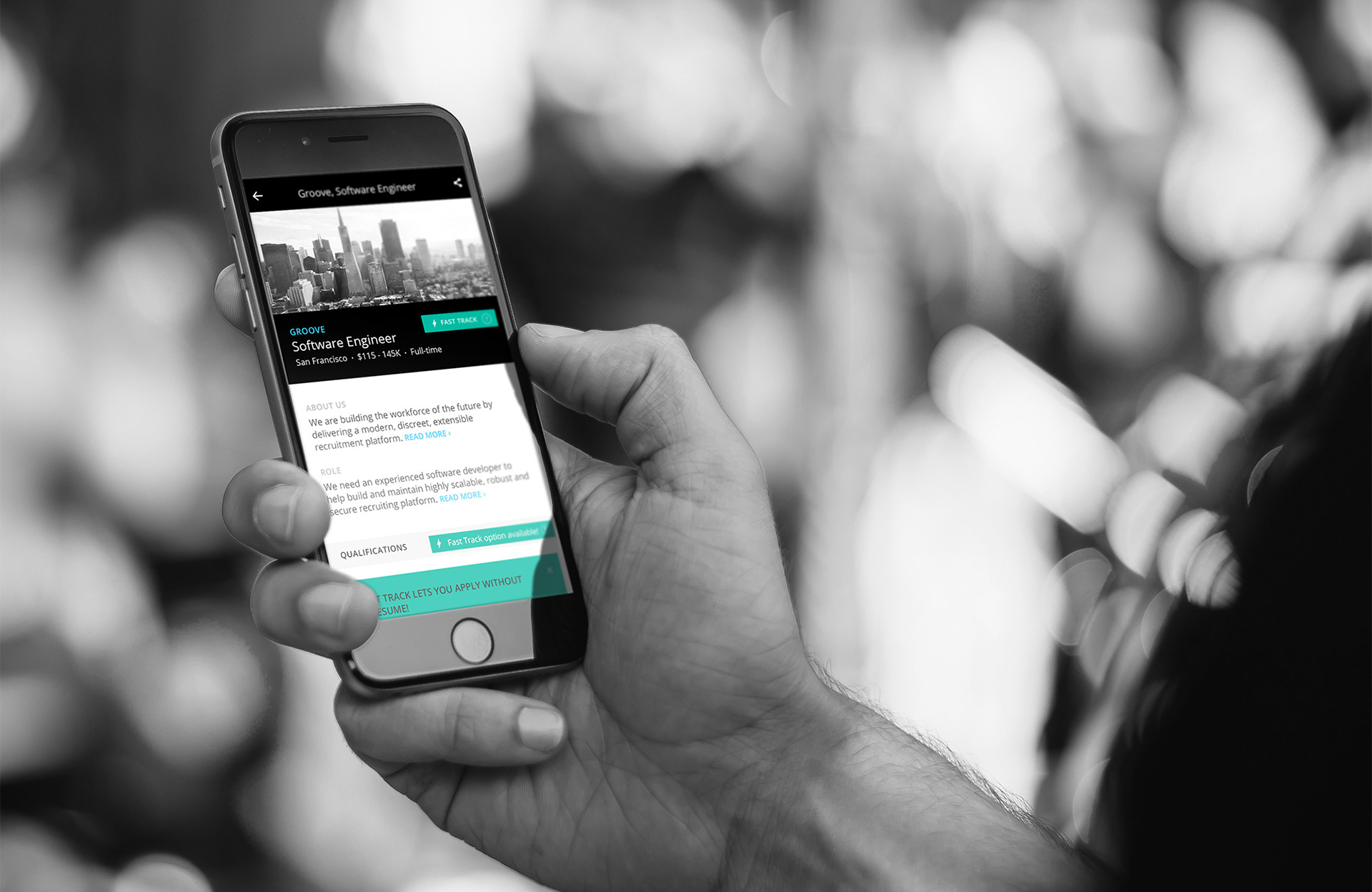 The Product
An interactive app that caters new opportunities to job-seekers who may not be quite ready to make a career move.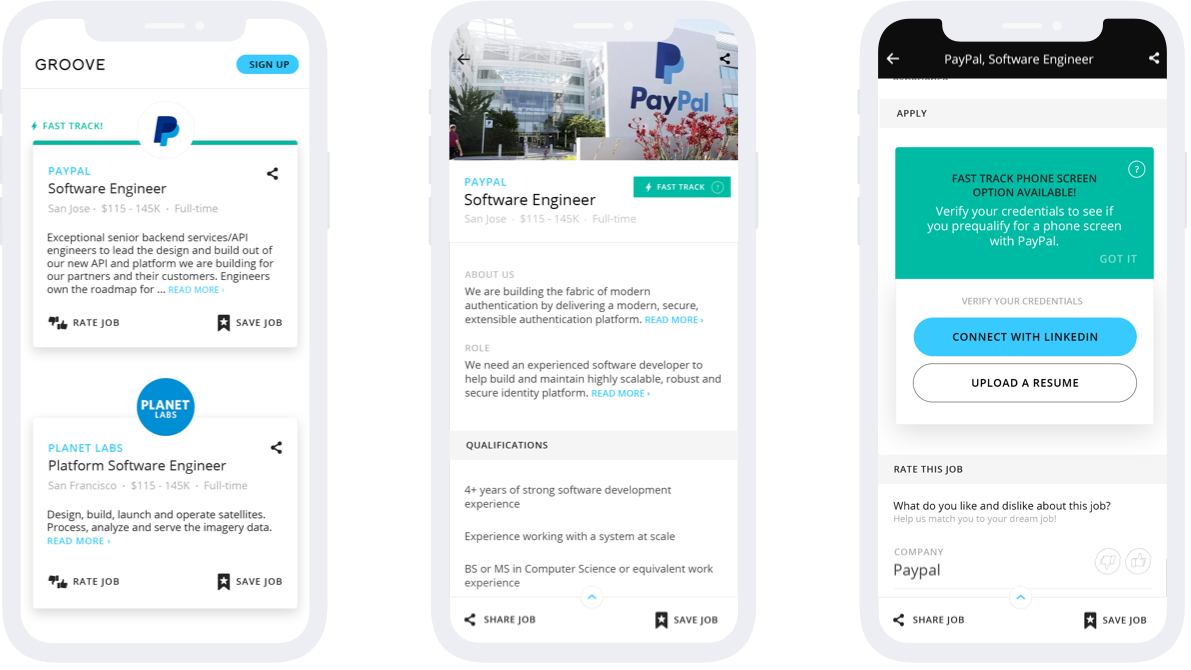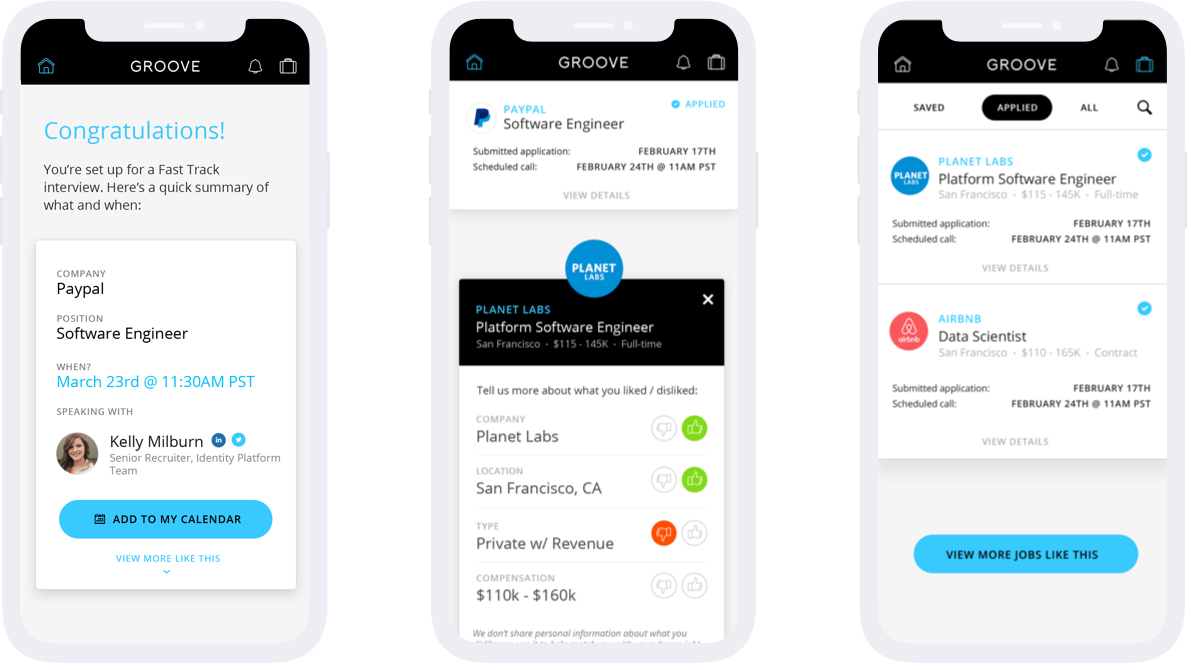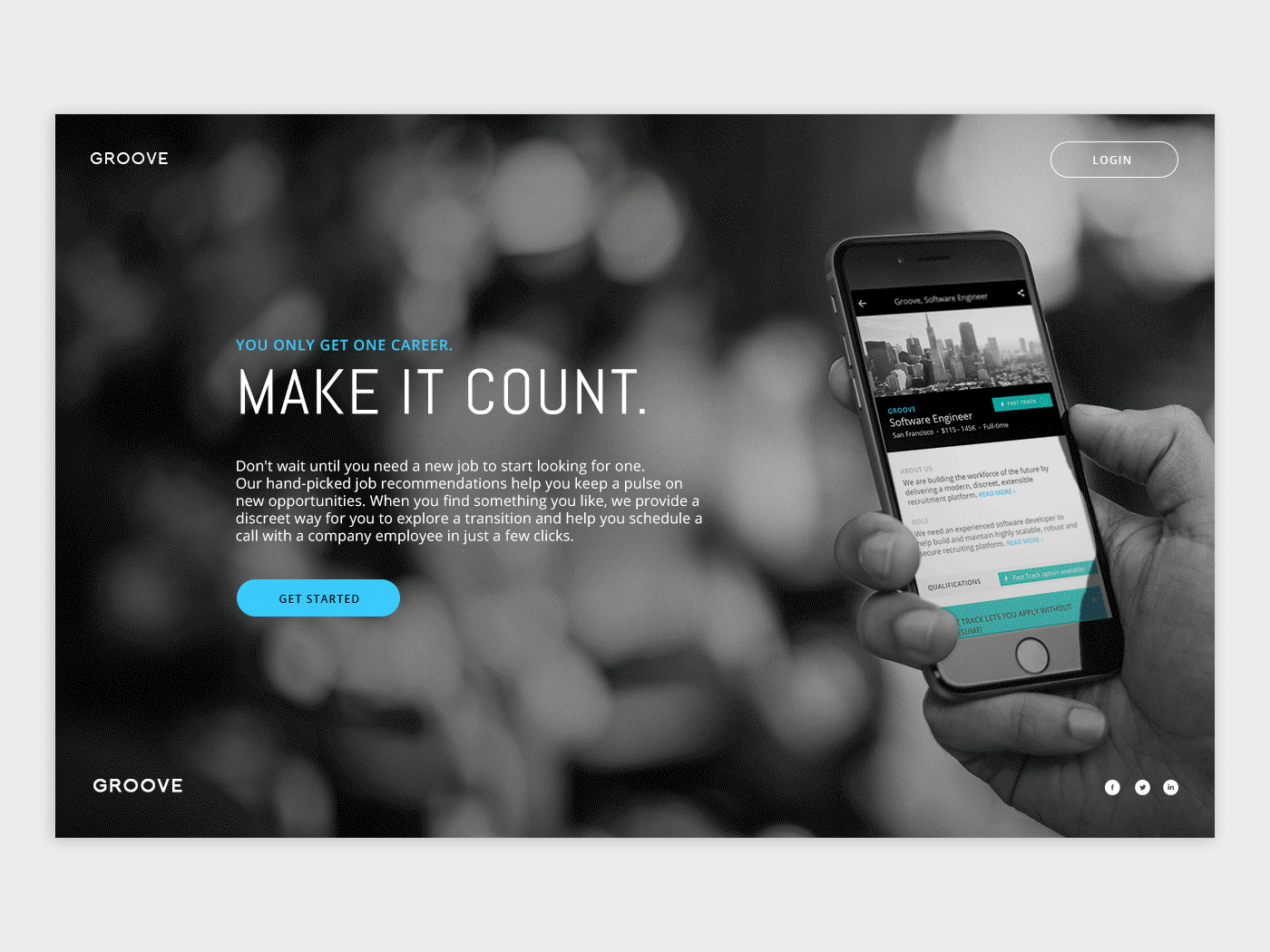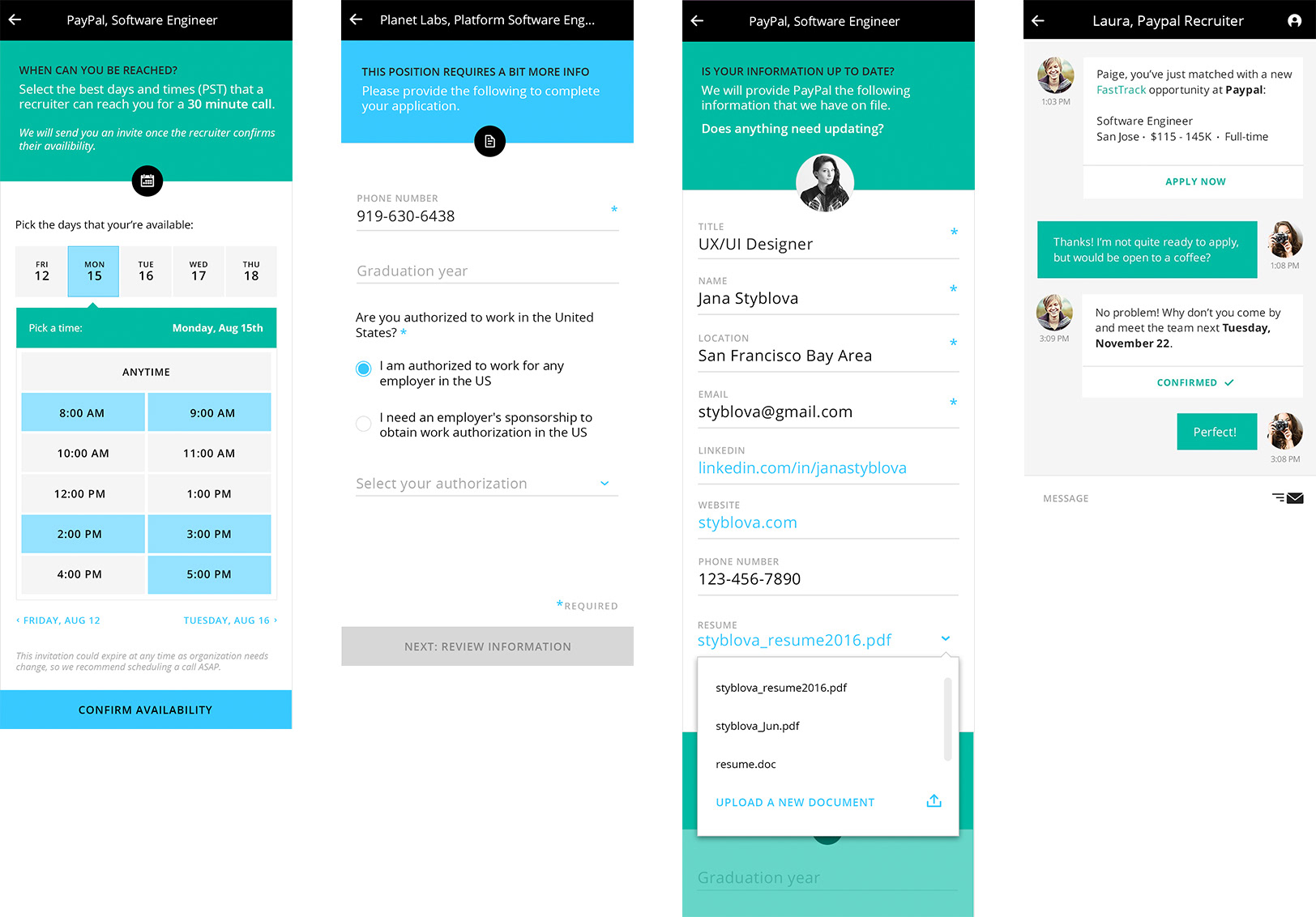 And for recruiters...
a discreet way to connect with talented people before they start actively looking for a new job.
Automated phone-scheduling
+ Pre-screening
+ Interactive quizes to promote engagement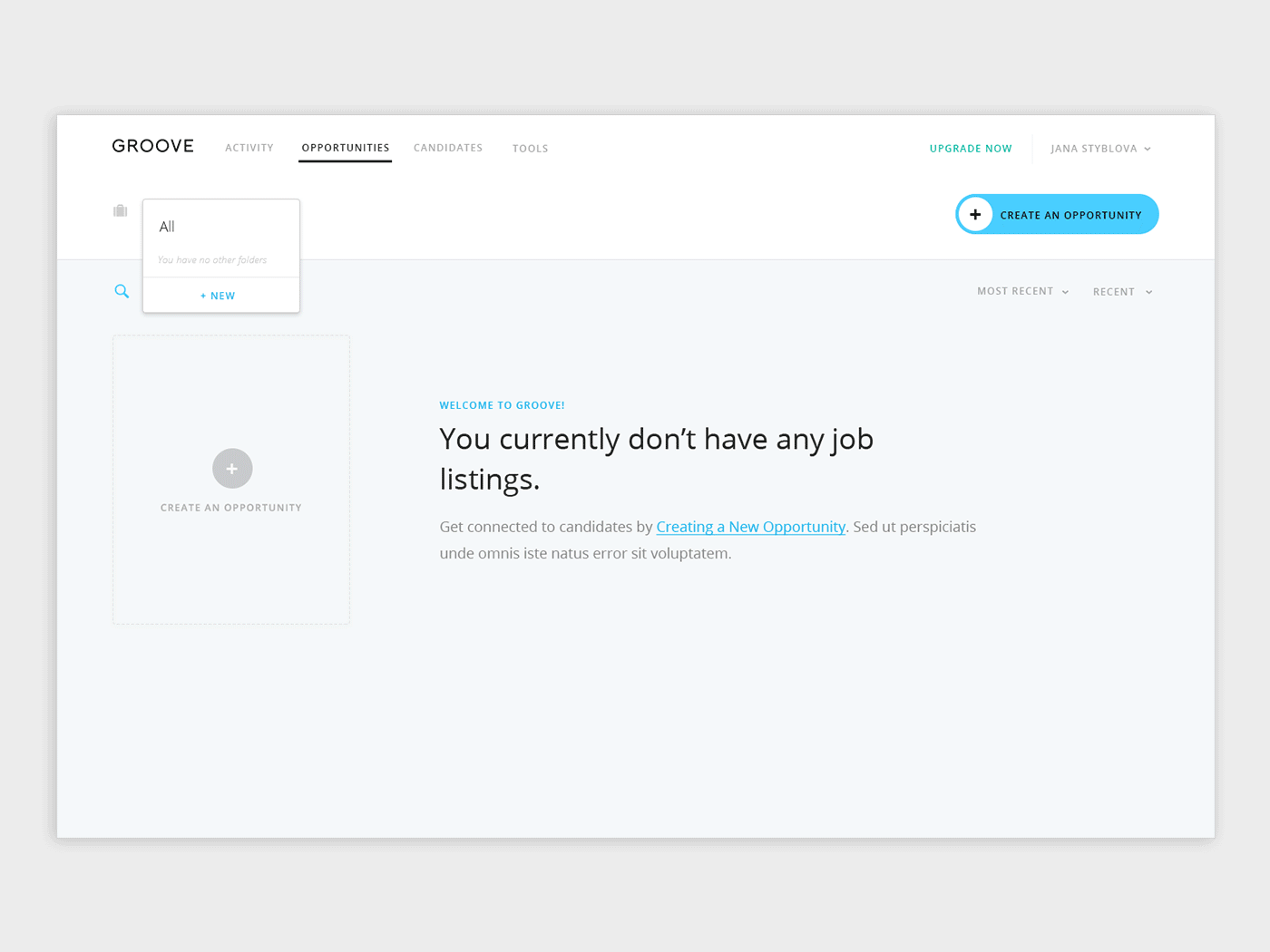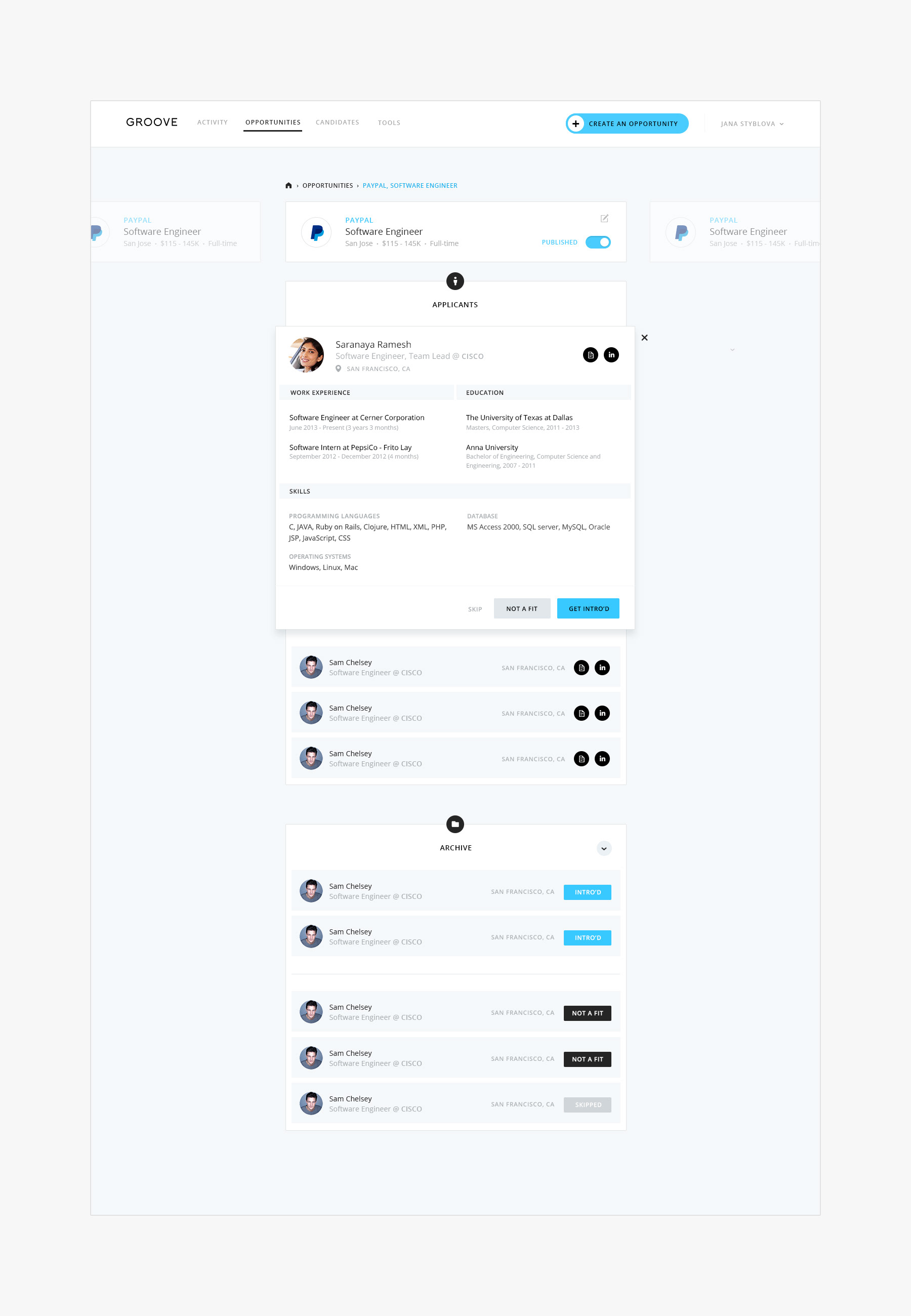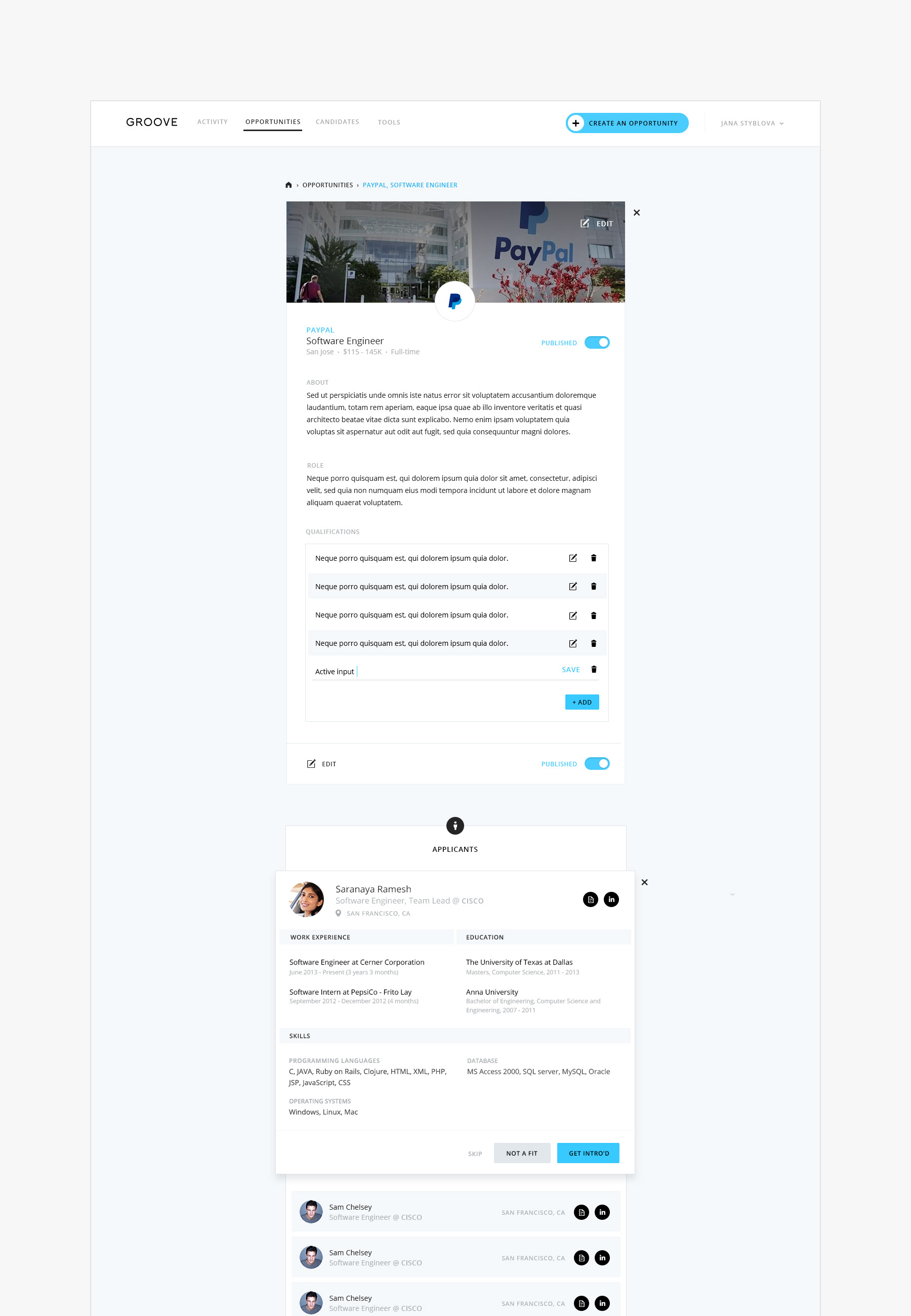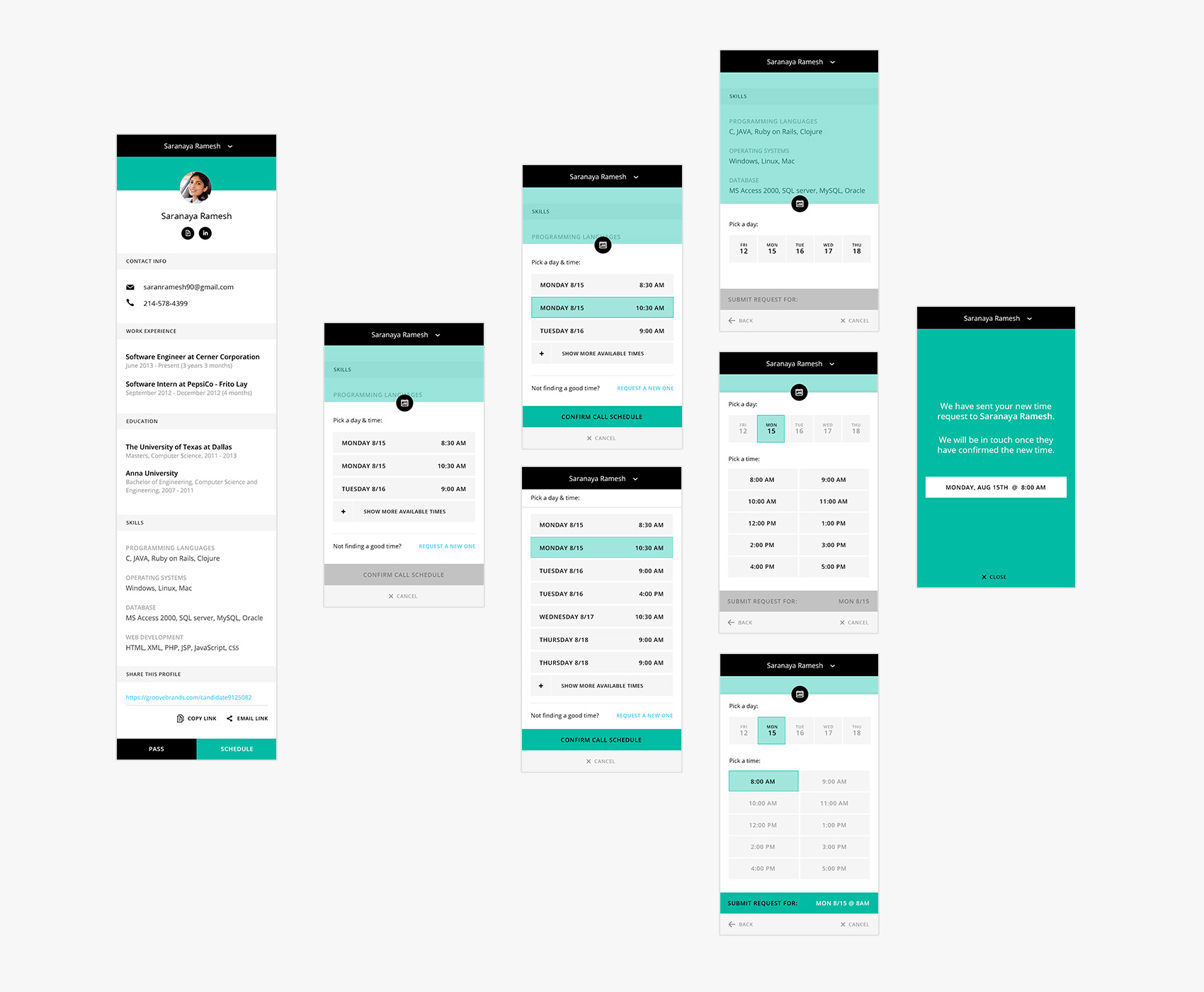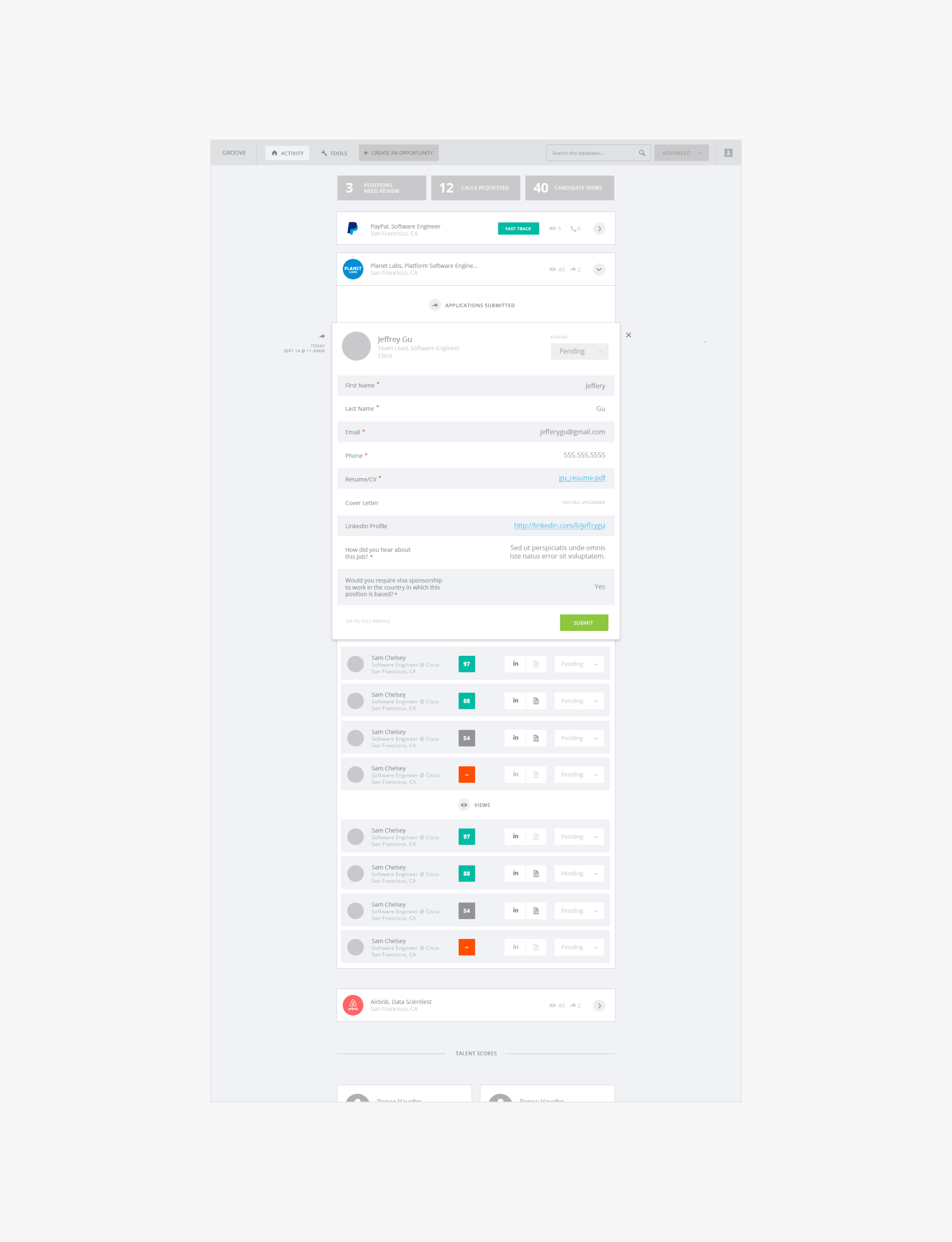 Who said dark and minimal can't also be playful?