Matter.io
We crafted a user experience overhaul of the web & mobile digitization platform Matter.io—a system whereby photos and sketches are converted into 3D models. We provided an e-commerce solution for a small-scale 3D-printing manufacturing solution.
User Experience + Product Design + Interaction Design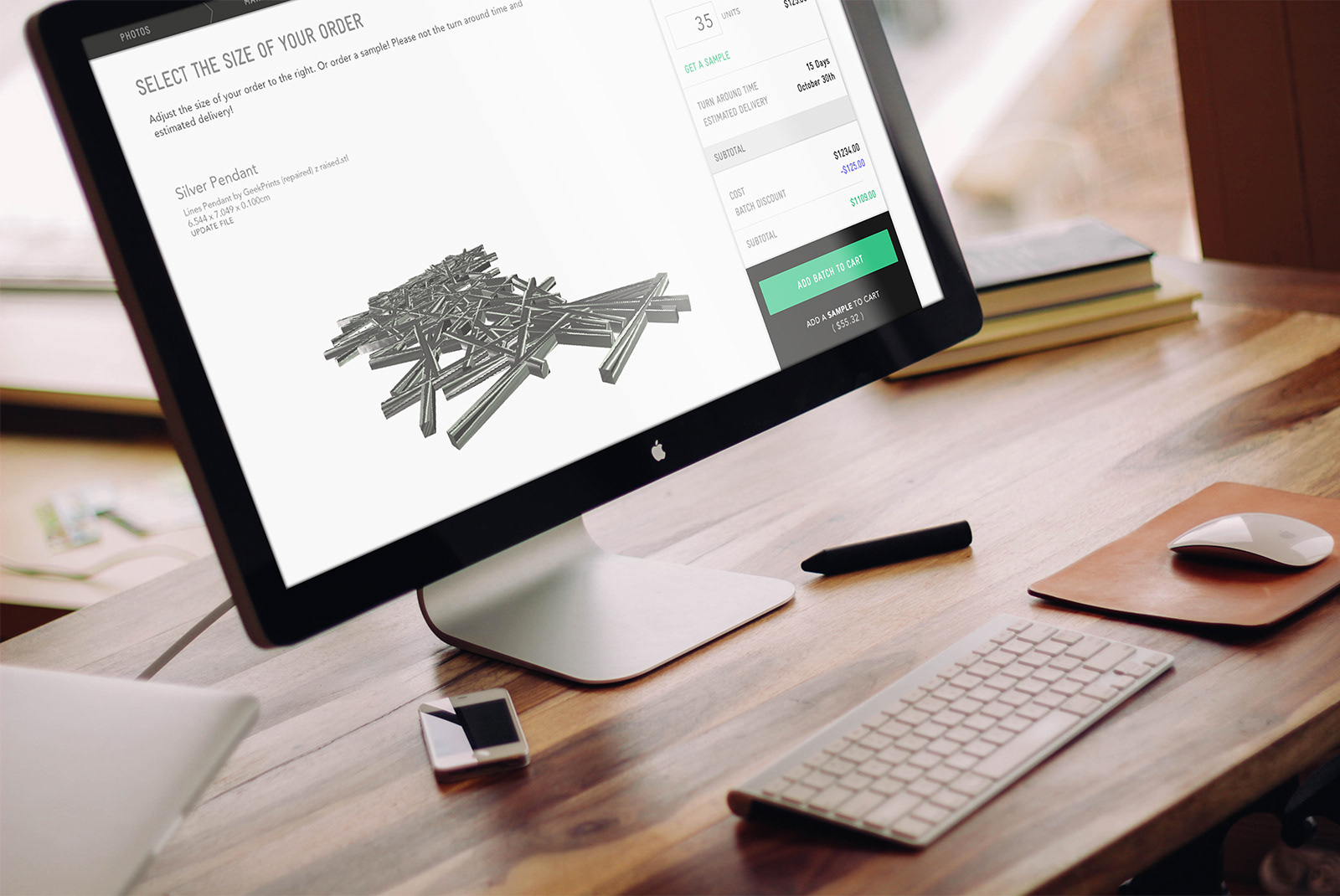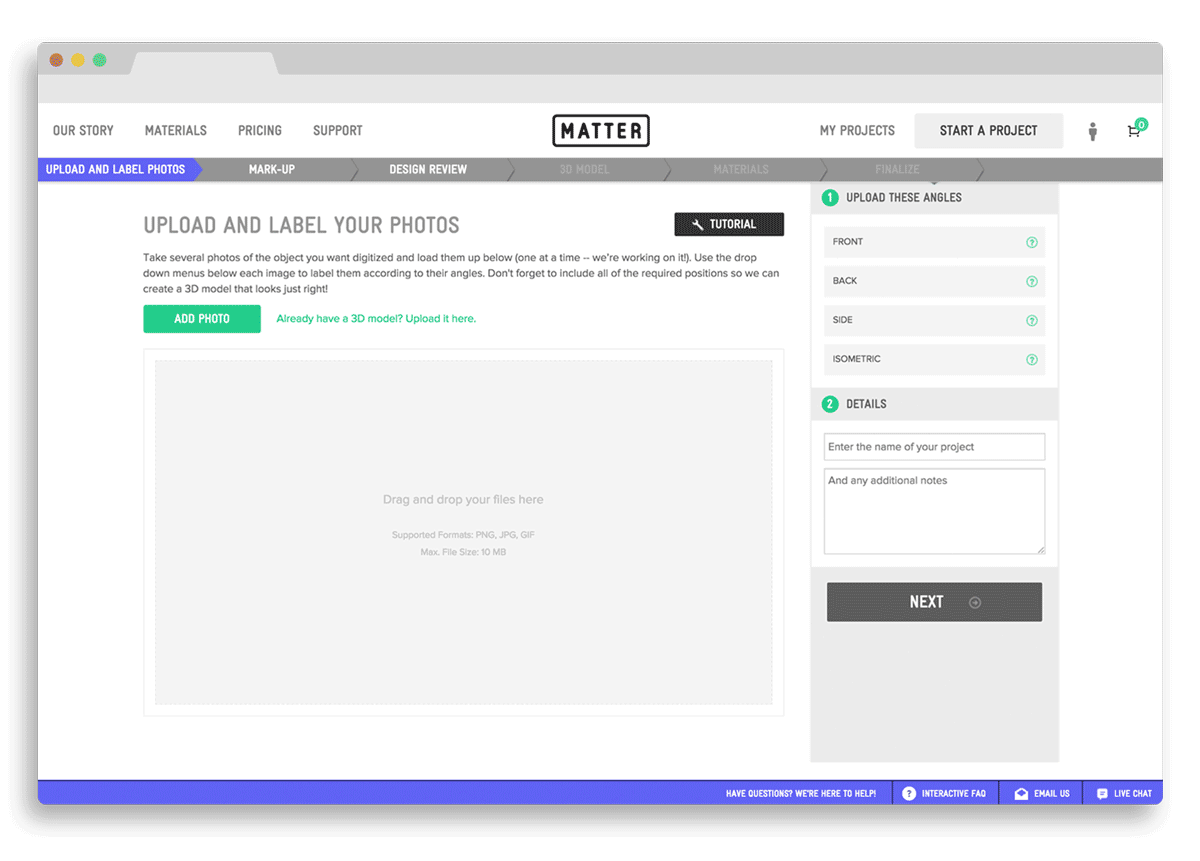 Working closely with the CEO, we provided a cross-platform user experience, interface & re-architecture while defining messaging and visual strategies.